Managing Liability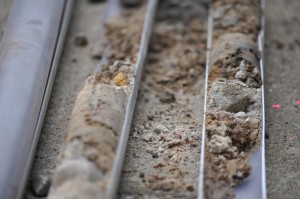 AEL was the environmental consultant selected to carry out a multi-year assessment and remediation project on behalf of one of the largest electrical distribution companies in Ontario.
AEL developed the program focusing on electrical distribution sites which were frequently impacted by arsenic, used historically as a vegetation control agent. The client's goal was to gain control over their environmental liability at each of their 23 sites, beginning with site screening and Phase I ESAs, and leading to successfully filed RSCs for all these sites.
Beginning the ESA Process
The sites were assessed through a Phase I ESA with historical reviews conducted on all available documentation, site walkovers, owner interviews, surveys, and more. This allowed the team to develop a list of APECs (Areas of Potential Environmental Concern) for each site, specific to the site's unique features and history.
Next, AEL carried out Phase II investigations to confirm the presence of environmental impacts on sites based on the APECs that were found in the Phase I ESA. This involved testing groundwater and soil for contamination and analyzing the data, comparing it against O.Reg. 153/04 standards.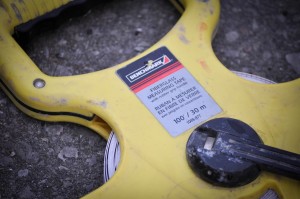 More than half the sites showed contamination and required a remediation program, which AEL designed and completed prior to filing the RSC. Most of these remediations involved delineating arsenic impacts in the soil on site, removing the impacted soil, and completing closure samples prior to backfilling the excavation. On some sites, neighbouring properties were affected by impacts and the remediation extended past the site boundaries. The team was trained to communicate with neighbouring property owners and other community members as needed.
Cutting Costs Without Cutting Corners
Cost savings were made in each of these remediations through on-site testing using XRF for arsenic and other metals, as well as other technological tools. The XRF allows field scientists to clearly delineate the extent of impacts, increasing confidence that the limits of impact have been reached and also that no clean soil is unnecessarily removed from the site.
The RSC submission phase resulted in 23 successful RSCs being submitted and acknowledged by the MOE (several under the amended standards post July 2011). The client was satisfied with the program and was able to confidently move forward, knowing that their sites did not present unmanaged environmental liability.