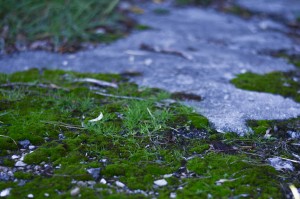 For people or companies who own property in Ontario, Canada, environmental due diligence is a key consideration, especially as the Ontario government has created more stringent regulations for ontario environmental site assessments (O. Reg. 153/04) in the last several years.
In a report released by Nielsen Environmental Field School, budget restrictions were shown to be the most significant factor in limiting proper site characterization. It makes sense – environmental risk management can be costly, but can also protect you from all sorts of liability and future responsibility for environmental issues.
A constrained budget can jeopardize your due diligence activities, when it causes the following steps to be left behind or to lose priority:
Proper tests for the right Contaminants of Concern in key locations (a key component of Phase II Environmental Site Assessments)
Full analysis of water and soil
Complete delineation of contaminant plume (to aid in remediation estimates)
Proper site characterization is key because it allows you to choose the most suitable remedial approach, speeds up site closure, and above all, saves time and money.
As you navigate the Phase II Ontario Environmental Site Assessment, a good environmental consultant can help you understand some simple steps so that you can diligently manage your environmental liability in challenging economic times without cutting corners on site characterization.
Three components to consider for your Ontario Environmental Site Assessment
To start, use foresight to anticipate what your unique site will require in coming years (e.g. will you be selling the property or changing land use?). Plan and set aside funding for this in advance, before it becomes an emergency. Your environmental consultant may be able to help you break up a project over multiple years if necessary.
Next, consider using an iterative approach to your site data collection process that includes on-site testing. This characterization method can provide a high volume of detailed site data regarding contaminants of concern, geology, and hydrogeology – at a much lower cost than traditional laboratory testing.
Finally, ask your environmental consulate for a graphical interactive interface with collected site data. Often, seeing a site map which includes geological and hydrogeological site features and lab data superimposed allows for better, more rapid conclusions to be made. This saves time and money – and on a limited budget for environmental site work, it can make a huge difference in the success of the project.
For information or questions on what to expect and how to keep costs down, feel free to call us at (800) 267-4797 or send us an email